A new site covering all aspects of Ayrshire, it's town and villages, industry etc.
So Where is Ayrshire?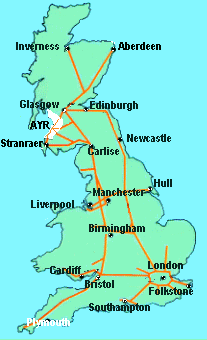 The map to the left depicts the location of Ayrshire within the United Kingdom.The white area of this image represents Ayrshire
Below is a map of Ayrshire showing the main towns and the Old Strathclyde Regional District Council boundaries (Green and red borders) and the New Local Authority boundaries (in red)
The map has now been modified to enable the user to click onto certain areas and selected the related page.
By clicking on the name of a
Football Shirts UK
camisetas baratas
New England Shirt
Custom Soccer Jerseys
Football Shirts UK
Barcelona Jersey
Custom Soccer Jerseys
camisetas baratas
Manchester City Shirt
Custom Soccer Jerseys
Football Shirts UK
Real Madrid Jersey
town (in black), the user will be taken to the top of the section of the group of towns beginning with that letter. You may have to scross down to reach the specfic town.
For Scouting links, if the user clicks on the name of the Scout District ( in Red) then he will be directed to the appropriate District Page.
---
Author :- Bob McIntyre
This site is under construction.
---
© Bob McIntyre 21st October 2001